Squarespace website design development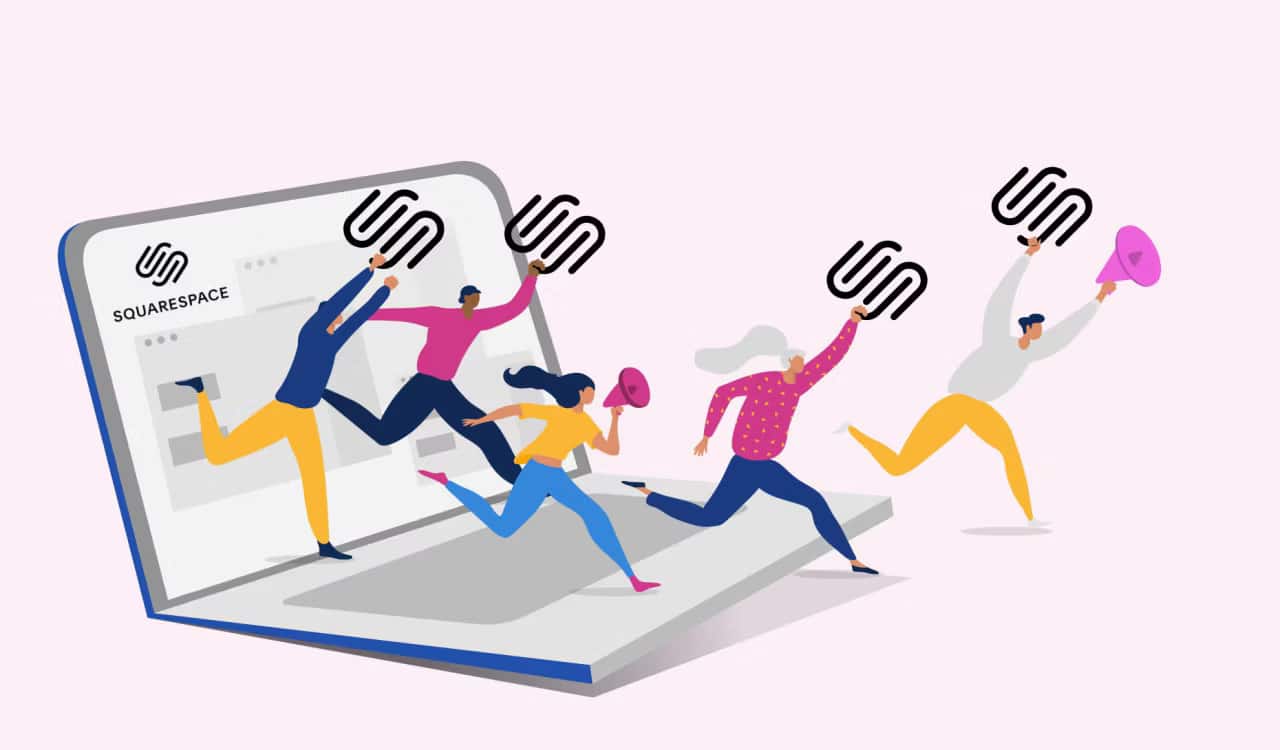 Designing a website on Squarespace is a great way to create a professional and visually appealing online presence for your business. Squarespace offers user-friendly tools that allow you to customize templates, add content, and launch your website without needing advanced technical skills. Here's a step-by-step guide to help you design a website on Squarespace:
1. Sign Up and Choose a Plan:
Create an account on Squarespace and select a subscription plan that suits your needs.
2. Choose a Template:
Browse through Squarespace's collection of templates and choose one that aligns with your business's style and purpose. Templates are customizable, so choose one as a starting point.
3. Customize the Template:
Use the built-in customization tools to modify the template's layout, fonts, colors, and other design elements.
Rearrange sections and blocks to create the structure you desire.
4. Add Content:
Create pages for different sections of your website, such as Home, About Us, Services, Contact, etc.
Add text, images, videos, and other media to each page. Use high-quality visuals that resonate with your brand.
5. Navigation and Menus:
Organize your pages into a clear navigation menu, making it easy for visitors to find information.
Utilize drop-down menus for sub-pages if needed.
6. Branding and Visual Consistency:
Maintain a consistent color palette, fonts, and overall design elements throughout the website.
Upload your logo and customize it to fit your chosen template.
7. Mobile Optimization:
Squarespace templates are responsive, but make sure to preview and optimize your website's appearance on different devices, including smartphones and tablets.
8. SEO Optimization:
Use Squarespace's built-in SEO tools to optimize your website for search engines.
Customize meta titles, descriptions, and URLs for each page.
9. Contact Forms and Call to Actions:
Create contact forms and strategically place call-to-action buttons to encourage visitor interaction.
Ensure that contact forms are functional and lead to appropriate email addresses.
10. Integrations and Widgets: – Integrate third-party tools like social media widgets, mailing list sign-up forms, and e-commerce features if needed.
11. E-Commerce Setup (if applicable): – If you're running an online store, set up product pages, shopping carts, and secure payment gateways. – Configure shipping options, tax settings, and inventory management.
12. Preview and Test: – Before launching, preview your website to ensure all content, images, and links are correctly displayed. – Test all forms and interactive features to ensure they're working as intended.
13. Launch Your Website: – Once you're satisfied with the design and functionality, hit the publish button to make your website live.
14. Analytics and Monitoring: – Set up analytics tools like Google Analytics to monitor website traffic, user behavior, and engagement.
15. Regular Updates: – Keep your website fresh by regularly updating content, adding new pages, and optimizing for better performance.
Here are some of the benefits of using Squarespace to design your website:
Ease of use: Squarespace is a very user-friendly platform. You can create a website without any coding knowledge.

 

Professional templates: Squarespace offers a wide range of templates that you can use to create your website. These templates are designed by professional designers, so you can be sure that your website will look good.


Drag-and-drop editor: Squarespace uses a drag-and-drop editor, so you can easily customize your website's design. You can move elements around, change colors, and add images and videos with just a few clicks.


 

Mobile-friendly: Squarespace websites are mobile-friendly, so they will look good on any device.

 

Ecommerce functionality: Squarespace offers ecommerce functionality, so you can sell products on your website.

 

24/7 customer support: Squarespace offers 24/7 customer support, so you can get help if you need it.
If you are looking for a user-friendly and affordable way to design a professional-looking website, Squarespace is a great option.
Here are some of the things to keep in mind when designing a website with Squarespace:
Choose the right template: The template you choose will set the overall look and feel of your website. Choose a template that is appropriate for your business or personal brand.


Use high-quality images and videos: Images and videos can help to make your website more visually appealing. Use high-quality images and videos that are relevant to your content.


Write clear and concise content: Your content should be easy to read and understand. Use clear and concise language that is relevant to your target audience.


Optimize your website for search engines: Optimize your website for search engines so that people can find it when they search for keywords related to your business or products.


Keep your website up to date: Regularly update your website with new content and information. This will help to keep your website fresh and relevant.
By following these tips, you can design a Squarespace website that is professional, user-friendly, and effective.
Remember that your website is often the first impression customers have of your business, so invest time in creating a visually appealing, user-friendly, and informative site that reflects your brand effectively. Squarespace's intuitive platform makes this process more accessible, even for those with limited web design experience.