Website Updates & Changes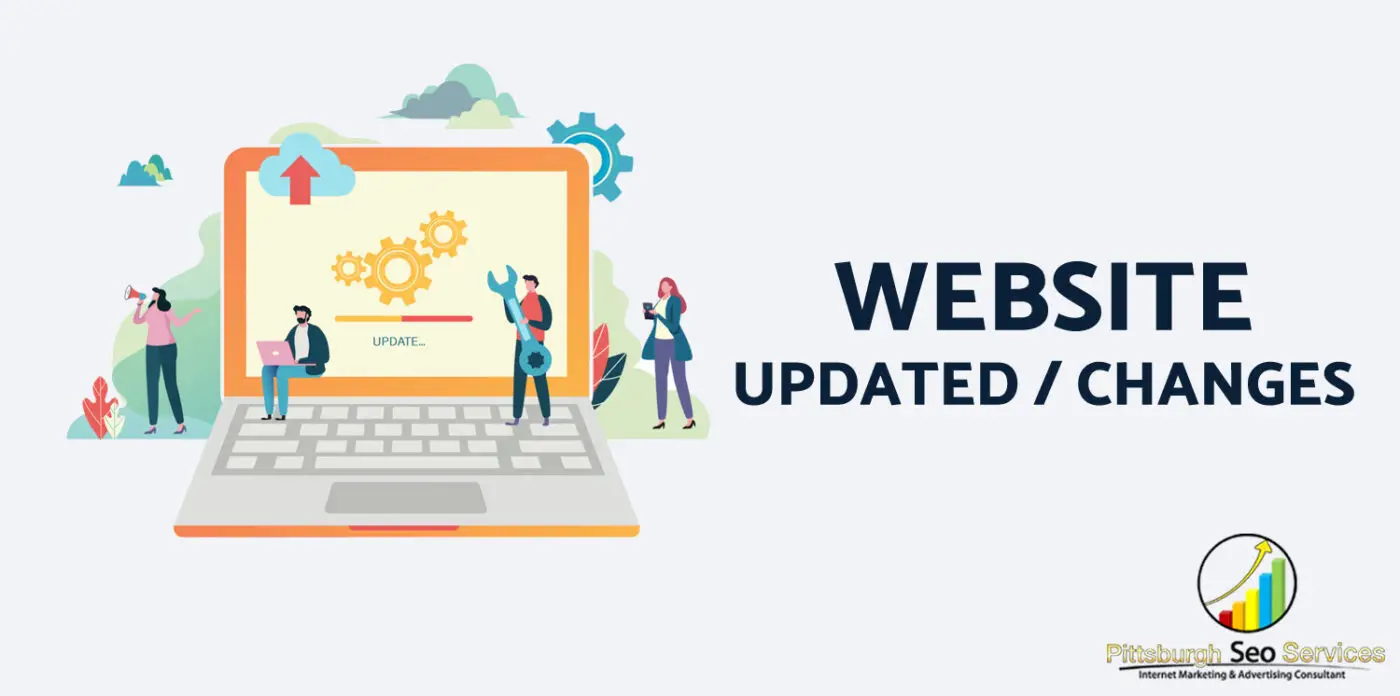 Pittsburgh SEO Services is available for all of your existing website needs. Our experienced website maintenance professionals will ensure proper implementation of changes and updates in a timely manner and seek approvals prior to publishing content live to your website. We are here to work for you, to your specifications. We take pride in listening to our clients needs and meeting their demands accurately and in a timely fashion. We take extra efforts to avoid downtime and can schedule updates or changes after hours or the weekends if needed.
Summary Of Website update Service:
The first thing you'll want to do is make sure everything on your website, both big and small, is still working properly. This means conducting a thorough audit of your website going through each page and checking for issues such as:
Our professional team is ready to complete your website updates needs, below is a partial list of some website update areas we service.
Modification and Addition of Website Content
Plugins or themes that need to be updated
Adding or removing pages
Image Manipulation and Addition (client supplied images)
Newsletter & email list maintenance
Update announcements, articles, etc.
Replace images i.e. pictures & graphics
Missing or poor quality images
Website Design Changes
Shopping cart product updates or additions
Shopping cart price changes
Shopping cart Specials or Sales
Incorrect and/or outdated user information
Broken links you can fix this using a plugin
Broken features or plugins
Formatting or style issues
Missing or out of date content
This may seem like a lot, but it's important that every page makes a strong impression. While you're going through your site, this is also a smart time to ensure that your content is properly organized and easy to navigate. Always remember to create a backup before making changes!