Nowadays, most people are active on social media channels. By creating social media accounts, you can post regularly and present your brand out there. Posting regularly can help make your brand stay at the top of customers' minds.
Do you remember the last interesting ad which you saw on social media? Most probably, yes. That's the power of social media marketing! By posting interesting content on social media, you can grab the attention of customers quickly.
Social media marketing helps to increase brand awareness and engage the target customers. Read the blog to learn how to create an effective social media marketing plan and do social media management.
What is social media management?
Social media management refers to the process of managing a brand's online presence on different social media channels. It involves creating, publishing, and analyzing engagement on social media platforms where you actively post like Facebook, Instagram, LinkedIn, and Twitter.
Why is social media management important?
To get the best out of marketing it's crucial that you're engaging with customers wherever they are available. Social media management tool has many benefits for a brand that we have discussed below.
1. Brand awareness
Social media is used by everyone these days from youngsters to old age people. We keep checking our phones in a few minutes to look for news feeds and any messages. Businesses can use social media to reach out to customers where they are most active and interested.
It's a great opportunity for businesses to make people aware of their offerings. Today, traditional advertising channels can't match the reach of social channels.
Social media marketing helps you grasp the attention of people by posting compelling content. You can make them aware of your brand and how your products or services can help ease their lives.
2. Cost-effective
Social media management is cost-effective as it doesn't require you to invest like traditional marketing. Social media channels are free and setting up a business account is easy. You can post various types of content and that too as many times as you want.
You can increase your reach and build an online following by posting content frequently. A large following helps you gain the trust of potential customers quickly. Social media marketing is cost-effective compared to the benefits it provides.
3. Reach customers at critical points of their buying journey
Most customers on social media are at different points of their buying journey. With social media marketing, you can target customers at critical points of their journey. As per statistics, 74% of people use social media before making a purchase decision. For example, you can create content highlighting the benefits of your products or services, post testimonials to make customers at the consideration stage take the final decision, and so on.
4. Maximize revenue
Social media management helps you reach your target audience and convert them into
paying customers. Many businesses build their brand and get leads from social media. According to statistics, 89% of B2B marketers do lead generation from LinkedIn. Social media marketing has created new ways to get customers and generate revenue.
How to get started with social media management?
Social media management helps you plan out your content and strategy beforehand. In this section, we will tell you how you can create a social media marketing plan from the start.
1. Understand your target audience
First, you should determine who's your target audience. Look at your existing customers and create buyer personas accordingly. This process will help you understand your customers and what they look for when they opt for your products or services.
Learn which problems your offerings can help solve for customers. This information will help you create the right messaging for your target customers. Try to base your content around customers' needs and pain points to get their attention immediately.
2. Set clear goals
Before starting with social media management, you should set clear goals that you want to achieve through it. Try to set SMART goals i.e. specific, measurable, achievable, relevant, and timely. Decide what exactly you want from a social media marketing plan. For example, you want to gain 500 followers in the coming 3 months or you want 100 brand mentions. Make sure you set realistic goals that you are able to achieve in the decided time frame. If you set too high goals, you'll not be able to attain them and lack the motivation to continue working towards them.
3. Choose social media platforms
Many marketers think that being on every social media platform is important but that's not true. A brand should be there on social media platforms where their target customers are available. Conduct research and find out the social media platforms where your potential customers are active.
Look at your competitors' profiles and find out the channels where they are actively posting and interacting with customers. This way you can easily decide on the right social media channels for your brand.
Remember, it's not necessary that you constantly post on each social media platform. Identify which social media channels are getting maximum customer engagement and you can post content on them accordingly.
4. Create and design your social media profiles
You need to create an account for your brand on different social media platforms. Use your brand logo as the profile picture so that people can recognize your brand immediately. Add a bio and description that reflects your brand values or talks about how your products or services can benefit people. Optimize your social media profiles with the right keywords so that people can find them through search easily.
5. Create a social media strategy
Building a social media strategy involves deciding what type of content will be posted and at what time. Try to inculcate and post entertaining, informational, and promotional content in your social media strategy. There are distinct types of content that you can include in your social media marketing plan such as,
Videos
Images
Blogs
Infographics
Guides and how to
eBooks
Testimonials
User-generated content
According to statistics, 92% of marketers say that they have got a good ROI from video marketing. Try to include the type of content that receives good engagement from people on social media. When people really like your post they share it with their friends & family and this further helps to improve your brand reach.
6. Create a social media content calendar
Create a social media content calendar on WebMaxy Social campaign. You can plan and schedule posts on different social media channels like Facebook, Instagram, Twitter, and LinkedIn from one dashboard. Your marketing team no longer needs to invest time in posting on distinct channels.
You can also analyze how your various social media posts are performing. From Social campaign dashboard, you can check engagement metrics and know which are top-performing posts. This information can help you create similar posts in the future which garner good customer engagement.
7. Reply to customers on social media
As you know, people are affected by other people's opinions on social media. Therefore, it's important that you actively engage with people who talk about you on social media. It's crucial to reply to negative comments more than positive ones.
First, you should apologize for the bad experience of a customer then you should try to resolve the problem if possible. You can also give them a discount coupon as compensation and assure them that it won't happen again. For positive comments and feedback, you must thank customers. Try to reply to all the comments and mentions that come on social media platforms.
8. Create social media ads
If you want to get quick success with social media marketing then you can opt for paid ads. For paid ads, you need a higher budget and the right strategy to reach your target audience. With social media ads, you can land in the feed of your prospects and increase the chances of conversions. It's not necessary for customers to follow you to see your ads in their feeds. They can just be scrolling their feed and find your ad on their screen.
Social media ads are a part of the paid media strategy. You need to decide the platforms where you want to run your ads. As you have gathered data about your customers it will be easier for you to use targeting options. By setting the right demographics and interests, you'll be able to reach people who might be interested in your offerings.
9. Analyze your social media performance
Analyzing the performance of social media platforms is an essential part of social media management. You should track and evaluate the performance of organic and paid media efforts. Identify the channels that are performing well and those that aren't. This information will help you make investments in the right marketing channels that are delivering the expected results. You can stop or reduce spending on marketing channels that aren't working well for your business.
Social media management tools
Social media management tools refer to the software solutions that help to improve and increase the efficiency of social media tasks. These tools can be free or paid depending on their features and functionalities.
WebMaxy Social campaign is a social media management tool that helps you streamline tasks and save time. You can manage your different social media accounts from one dashboard. Plan and schedule your social media posts beforehand to avoid the last-minute rush.
Analyze the engagement metrics of different social media channels in one place. You can find out which social media post is getting maximum engagement from people. These detailed analytics will help you create an informed social media strategy in the future.
The Conclusion
Social media management is all about managing and handling the social media accounts of a brand effectively. For businesses, it's more important than ever to be active on social media and engage with their audience.
WebMaxy eGrowth is a performance marketing platform that helps you perform marketing tasks efficiently. This Klaviyo alternative comes with a wide range of features such as a KPI dashboard, marketing automation, audience segmentation, marketing insights, WhatsApp marketing, Social campaign, customer loyalty, help desk, and retargeting.
Schedule a demo with our experts to learn more about WebMaxy eGrowth and its features or email us at [email protected].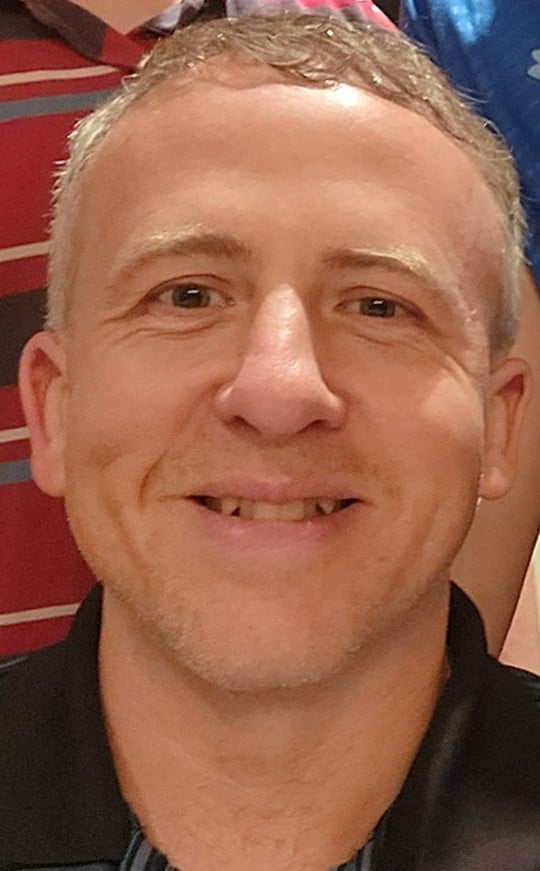 Jon Crain has written hundreds of website design and marketing article blog posts.
He is the sole owner of Pittsburgh SEO Services LLC which is a small business in Pittsburgh PA that specializes in affordable wordpress websites and digital marketing campaigns. Jon Crain has a marketing degree specializing in digital marketing and holds multiple internet marketing certifications. Jon Crain has over 25 years of experience along with managing hundreds of website projects and marketing campaigns. He also has won a variety of awards over the years from Tribune Review, Post Gazette and other publications.