What's the first thing you think when you hear the word "marketing"? Pushing out advertisements? Advertising on social media?
The hardest thing about starting a small business is knowing how to market and advertise it. Not only does a company need a name, logo, and website, but they also need to figure out how they're going to get customers in the door.
You might be surprised to know that there are many different ways to promote your business without having to spend a dime.
Let's take a look at some of the most creative, cost-effective ways for small businesses to advertise and market their products or services!
Make Advertising Small Business Easy!
1. Pick Your Business Name Wisely
The first and most important thing to understand is that the name you choose will make or break your business, so it's vital that you put in the effort and thought when making this decision.
A company name should reflect who you are and what you do, but at the same time, it needs to be memorable and easy to spell.
2. An Attention-Grabbing Description
Writing an attention-grabbing description of what your company does on its website or social media profiles is vital to advertising your small business.
Besides, acting upon your company's description is necessary for people to see the value in what you offer. For this reason, it is essential to write about what your company does with excitement and use keywords that are popular within different social media websites.
3. Add Images relevant To Your Business
The first thing that people see is the profile picture, so they know what kind of business it is. If the business account includes images relevant to the business, more people are interested in its product or service.
People can also search about the business on the internet using images because many good stock photos are available for free. Business owners should take advantage of this free opportunity to advertise their business.
4. Use Social Media Platform
The convenience of using social media is another way because it is everywhere, and almost everyone uses it every day. People would even know how to use it better than those who had never used social media before, and they become popular since they always update their status and post pictures regularly.
Business owners should take advantage of this opportunity and market their business on social media, so they would never have to worry about the number of customers. They can also build a loyal following if they do not choose to pay for ads on social media.
5. Use Hashtags And Be More Trendy!
Hashtags are a great way to advertise on social media because they draw attention to posts so audiences can find them. For instance, if you were advertising a summer sale at the store, you would want people who have been thinking about planning their vacation to use hashtags such as #summervacation.
Using tags for specific locations is a great way to target those who live near businesses or plan to travel and might be in the area. This is a good method to use for any type of sale or event, whether it's a new product release or a charity drive.
Remember: When using hashtags on Twitter and Facebook, avoid overusing them because it can irritate audiences who click on posts with too many tags. Also, don't include more than three hashtags in any given tweet or post and no more than two on a status update.
6. Offer Special Discounts
Offering special discounts can advertise your small business. Your service is valuable, and you should never be afraid to charge what it's worth, but if you make it easy for people to purchase from you at a discounted price, more people will be interested in buying your service.
Some ways to do this are by offering discounts on certain days of the week or for new customers who sign up online. When doing so, you can say something on your website like "Subscribe to our mailing list and get a 10% off coupon code".
7. Focus On Customer's Feedback
The best way to market and advertise a small business is by word of mouth. This means that the business has to provide the best possible customer service for clients to tell their friends about it, which will help grow its customer base.
The goal of every marketing campaign should be to increase brand awareness and focus on the customer's feedback.
Means To Advertise Your Small Business
Promoting your small business can be hard, especially if you don't have the marketing budget of huge companies. Luckily there are numerous free methods to market and advertise your small business. These may come as a surprise because most people assume that to market effectively for their business, they need to spend big bucks on marketing options like TV ads or high-priced consultants.
If you own a small business or are thinking about starting one, these free ways to market your company will help get the word out about your products and services. These methods of promoting your business can be especially helpful if you need to promote on a shoestring budget.
● Pay-per-Click Advertising
One of the best and most effective marketing methods is paid search marketing through something like Google AdWords. This means that businesses pay to have their websites appear in the top spots for certain keyword searches. When a user clicks on your ad, you're charged a small fee and then sent to your website.
This is so effective because you are targeting your potential customers when they're looking for products like yours.
● Websites
A custom-designed website with accurate information, attractive pictures can serve as an important resource for your customers and lead generation tool.
Suppose you're not able to hire someone on the spot or have an extra budget. In that case, there are affordable templates available from WordPress platforms like Wix & Squarespace, which let users create basic websites without any difficulty in SEO optimization.
● Email Marketing
An email newsletter is a cost-effective marketing tool to regularly engage with your current customers and tap into potential clients' markets. Use this opportunity for your business by sending valuable information that will make them remember when they're ready to buy!
You can also send out promotions every so often – like online coupons which offer discounts on purchases from certain companies or products in general.
Wrap Up!
Small businesses need to be on every platform that their customer base may use. There are many different advertising and marketing strategies out there that can help your business gain fame in the industry.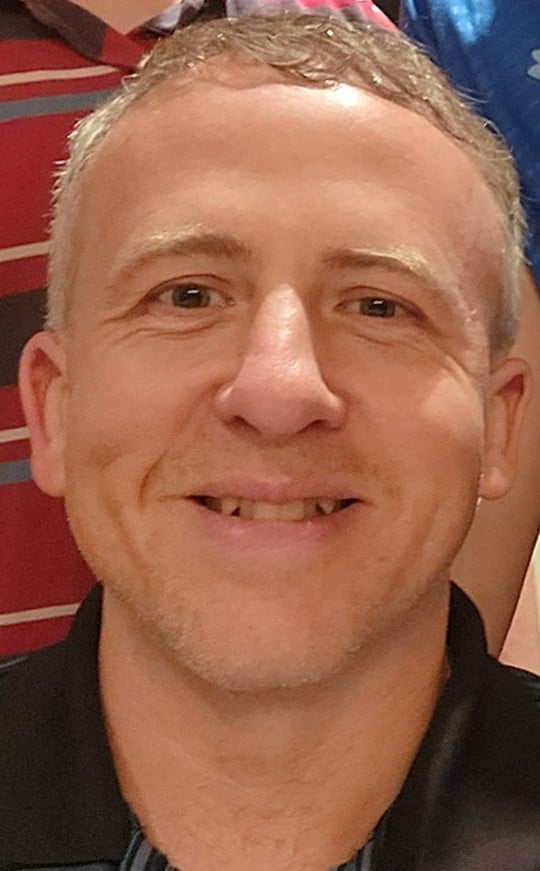 Jon Crain has written hundreds of website design and marketing article blog posts.
He is the sole owner of Pittsburgh SEO Services LLC which is a small business in Pittsburgh PA that specializes in affordable wordpress websites and digital marketing campaigns. Jon Crain has a marketing degree specializing in digital marketing and holds multiple internet marketing certifications. Jon Crain has over 25 years of experience along with managing hundreds of website projects and marketing campaigns. He also has won a variety of awards over the years from Tribune Review, Post Gazette and other publications.