Starting a new business is both exciting and challenging. To make it a success, a lot of promotional activity will be a big part of your first few months, before you settle into a routine with your marketing.
The very beginning is the best time to get into the good habits, and lay the tracks for your future success. There are some great ways to go about promoting your business, just as there are some common mistakes that can trip you up.
Let's look at those common promotional mistakes new business owners need to avoid, and what to do instead.
Talking at people on social media, instead of talking with them
If you hadn't heard, there is a big trend this year for something called 'people-first social media', and it's the way of the future. In short, consumers are tired of brands talking at them on social media, posting content and marketing messages, but not responding to customers' comments on their posts.
As a new business, social media is going to be key to you finding new customers and setting the tone for your future relationships with those people.
Start on the right foot by using your social media accounts to communicate in a more human way. Post questions, then when you get responses in the comments, respond to those people. Make sure your followers know there are real people behind the brand, and you will go further. To promote your business don't just stop at social media but make sure your SEO is on point to. Contact us today to see how we can help you take your business to the next level.
Using only adverts to promote yourself
Recent research shows that consumers are becoming less and less trusting of online advertising these days. With this in mind, it could be a mistake to have online advertising as your only strategy.
It is important to back up your ads with organic content and active social media accounts, to provide social proof. Basically, consumers need to know that you are who you say you are, before they will consider spending any money with you.
This is why a social media presence is crucial for any small business. If somebody sees your product on your website, then tries to look you up on social but finds nothing, they will doubt you are an established company.
Instead, take the classic content marketing approach of building a social presence, posting organic branded content, and have an email marketing list and schedule. Show consistency and stay visible in order to gain trust.
Using FAKE urgency pop ups
When did you last buy from an online store that uses one of those pops up that say;
"Last one in stock"
"Someone in London just purchased this"
These were of course designed to create a sense of urgency. Those fake pop ups worked for a while, when nobody realised that they were not sharing real information. Now that this fad has thankfully passed, it is time we got back to honest marketing.
Busy-looking websites with spammy pop ups are old news. Instead, create a simple, clean online store with plenty of white space. Focus on the features and the value of what you are selling, and don't try to use any tactics like these old pop ups.
Forgetting about business cards
We are all so focused on online strategies that we forget the basics sometimes.
Think about this. When did you last receive a business card from somebody? And how long did it stay in your wallet for, occasionally reminding you of that person?
Business cards are something that we tend to hang onto, and you never know when you might need the services of the person who gave you that card.
As the offline world of events and in-person networking starts to come alive again, it is worth having cards to hand out to people who show an interest in what you do.
Try a tool like Business Cards to get your design finished and ready for printing.
Sending sales-focused emails
Unless you are in the middle of a product launch, your emails should not be too heavily focused on sales. It is strongly advised to focus on sending valuable content to your email list, building relationships and growing trust.
Most modern marketers advocate content marketing, or the 80/20 approach. In short, the goal is for the first 80% of your email (or other content, like a blog post) to be something that is valuable for the reader. This might be a how-to guide, a story, or a lesson.
The remaining 20% of your content is where you include a call to action for a product or service you offer that is relevant to the theme of your content.
Taking this approach allows you to demonstrate your expertise by sharing know-how in your content. It also feels less salesy to the reader, which all of us can appreciate. Nobody loves being sold to.
In summary
Let's just recap those mistakes and what to do instead.
Avoid being 'one way' on social media. Instead, start conversations, be approachable and respond to comments.
Avoid being all advertising. Instead, show people what you are made of by posting quality content and providing social proof that you are a legitimate business.
Don't forget your business cards. Remember that there is a whole world that exists out there. Even if your business is 100% online, you can find customers offline.
Avoid sending salesy emails. Instead, use the 80/20 rule to send something of value each time.
I hope this helps you to start your new business journey on the right foot. The beginning is the best time to lay down good habits that help your business to thrive.
It takes time to get into a routine. But once you are showing up consistently with the right kind of promotion, you will see results soon enough.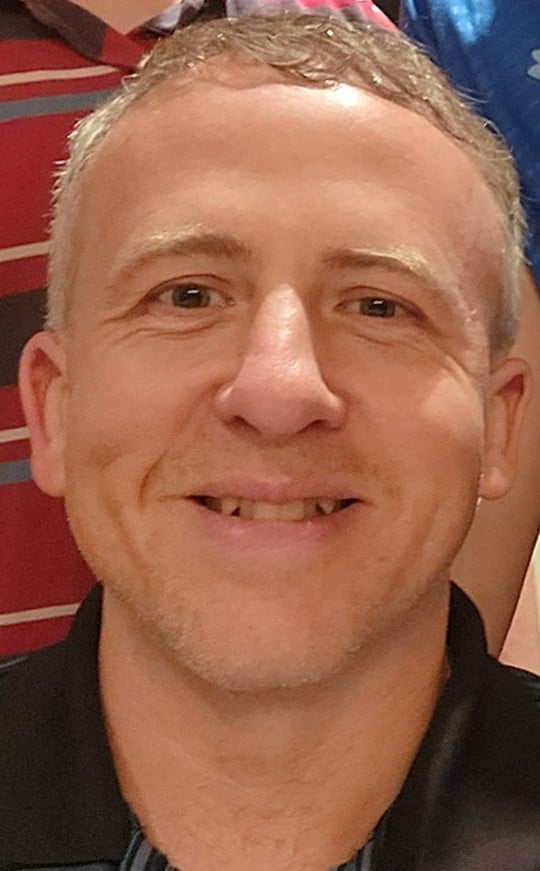 Jon Crain has written hundreds of website design and marketing article blog posts.
He is the sole owner of Pittsburgh SEO Services LLC which is a small business in Pittsburgh PA that specializes in affordable wordpress websites and digital marketing campaigns. Jon Crain has a marketing degree specializing in digital marketing and holds multiple internet marketing certifications. Jon Crain has over 25 years of experience along with managing hundreds of website projects and marketing campaigns. He also has won a variety of awards over the years from Tribune Review, Post Gazette and other publications.