Introduction
Construction of a new house requires a lot of input whether it is effort or money. But on average, people prefer contracting their homes rather than buying a built one. It not only comes less costly but also gives you peace of mind that your efforts are involved in the construction of the house you are living in. Building a house or a building includes several steps and each step has to be done at the proper time. Each step towards a fully furnished home requires different experts and has a different cost. Plumbing is one of those steps and a high attention-demanding one. Plumbing can simply be defined as forming a structure for the flow of water in the home or any building. It works on the principle of gravity i.e water from a high storage compartment comes down to the tap and used water is then drained into sewerage. In each building whether it is a home or any commercial building, plumbing involves the setting up of two systems. One carries fresh water from the water source to the tap and the other drains that water out from different sections of the home to the sewerage line. Plumbing cannot be done again and again once your building is completely constructed so it is better to get it done perfectly the first time.
To offer plumbing services, different construction companies, or specifically plumbing companies operate. Each of them provides a different value with slightly different costs from one another. Some of these companies stand out because of their services and some of their marketing strategies. In recent times, the trend of spending money on marketing strategies has increased a lot among small businesses, like plumbing one.
Plumbing in Pittsburgh and SEO
As all businesses work on the demand and supply principle, the increased demand for plumbing companies has increased the service providers accordingly. Several companies are offering plumbing services and many of them are Pittsburgh-specific. In such a tough competition, it is not everyone's cup of tea to win customers. Each company adopts a marketing strategy to overshadow the other in the business. Among those strategies, search engine optimization of the company website is the most successful and productive one. If people are searching for plumbing services in Pittsburgh, you want your company site to appear on their web page on top. This is what the word "SEO" can be summarized as. It involves the modification of content on your site whether its images, texts, or website structure according to the keywords. Keywords are those specific words that a searcher uses while searching on Google for any service. For example, "Plumbing Companies in Pittsburgh" or "best plumbing company in Pittsburgh" are the top keywords related to your business. But this concept is not as easy as it looks. Those keywords which everyone knows about, face very tough competition. SEO techniques involve using highly searched keywords on your site but those highly searched ones have the least competition. This practice makes it easy for your plumbing site to rank on search and improves the online presence of your site.
Paid Advertisements
SEO helps your site to rank on search engines organically but if you want to reach an even more audience, it can be done by using paid advertisements. Paid advertisements can rank your site above the organic rankings of any search engine. You need to do proper research on keywords to find those keywords suitable for your campaigns. Another important thing is to create effective marketing channels to win more leads at a set price rather than spending more. Paid advertising trend has increased a lot among plumbing companies and now you can easily find 4, or 5 plumbing services Ads per search on google. It speaks about the effectiveness of paid advertisements itself.
SEO Services for Plumbing in Pittsburgh
Whether your service site needs search engine optimization or not can be decided by a simple test. Search the "services you provide + city" and see the results. If you don't find your company in top results, it means you are invisible to potential clients. You can overcome this risk by just improving the PA SEO score of your site. For this, you need to work with an SEO company that offers SEO services. Many SEO companies work in a specific industry so you can easily find one for your plumbing site. The services that any SEO company will offer to your business site are,
SEO Audit
You can not just blindly start working on the optimization of your site without knowing what changes your website needs. A complete SEO audit is done by SEO companies to find the strong and weak points of your site. After the audit, they decide what additions needed to be done and what things your site must get rid of. They also decide what modifications your web content requires to be suitable for trending keywords.
Improve the Ranking of Your Site
SEO service providers work on the algorithms a search engine uses to rank websites. They make changes to your site according to the algorithms and make it easy for your site to rank on the first page. This enhanced presence of your site on search engines helps you to capture more clients from the market.
Audience Specification
You run a plumbing company so you want your site to be visible for people searching for your services. SEO companies help you to target a specific audience and to generate more leads through it. It is fruitless to have an increased audience on your site but not the majority of them looking for the services you provide.
Website Speed
If a searcher visits your site, to leave a good impression your site must load in 3 seconds must. Any site that takes more than 3 seconds to load loses its ranking as search engines only prefer a site that is optimized for the searcher. Search engines prefer providing a good experience to the user and it can have a devastating effect on the online presence of your business. SEO companies help you to overcome this issue by optimizing the large files on your site and improving the codes of your site.
Things To Consider Before Hiring an SEO Company
Now as You realized the importance of SEO for your site, you want to hire an SEO company to optimize your site. Before hiring any company for this complicated job, you need to perform thorough research. It involves examining the case studies on the company site, Its reviews, and a meeting with the past clients of that company. In this way, you can help your business to grow without having any potential risk.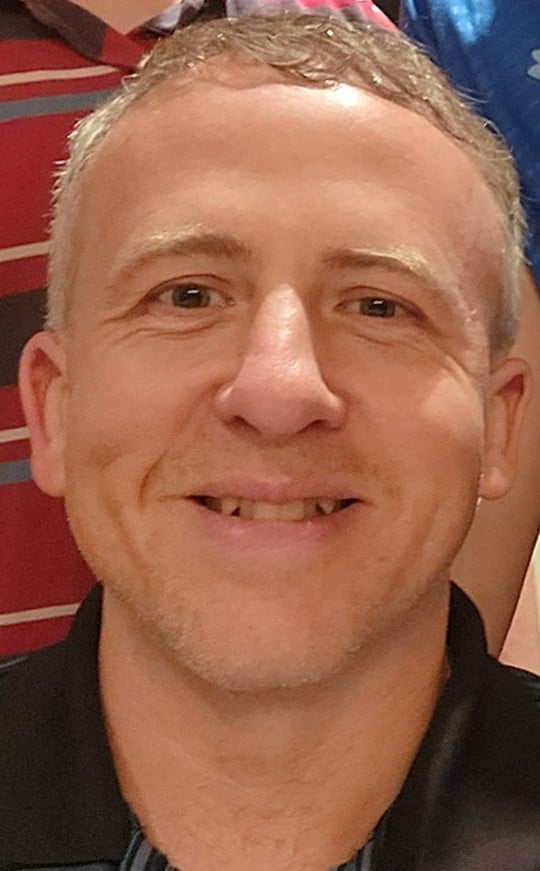 Jon Crain has written hundreds of website design and marketing article blog posts.
He is the sole owner of Pittsburgh SEO Services LLC which is a small business in Pittsburgh PA that specializes in affordable wordpress websites and digital marketing campaigns. Jon Crain has a marketing degree specializing in digital marketing and holds multiple internet marketing certifications. Jon Crain has over 25 years of experience along with managing hundreds of website projects and marketing campaigns. He also has won a variety of awards over the years from Tribune Review, Post Gazette and other publications.