Many of you are spending a lot of time, effort, and money on pumping out new content. While publishing new content is critical for maintaining your SEO rankings and driving traffic and sales, there's a trove of valuable content you're probably not tapping into.
Repurposing old content is one of the best ways to increase the amount of new content you publish without too many added costs. Work smarter, not harder! Here are the eight most effective ways to take your old content and repurpose it.
1. Rewrite Them Into New Articles
One option is to entirely rewrite old content into new articles. You can keep your old blog post published; just leave it as is. However, take the ideas in that blog post and turn them into an entirely new blog post.
This approach works well when your old blog post hasn't been ranking well and is buried deep in your blog feed. If it's not getting a lot of hits anyway, why not rewrite it? You can even target new keywords – who knows, you may have a better chance of ranking for them. Sometimes, you'll even rank for the keywords you didn't rank for the last time around.
Make sure to properly rewrite the article. Avoid using an article spinner for this method, as the results often come out sounding unnatural. You can add new tips and ideas to the new article, as well as new images, to give it a better chance of ranking.
2. Convert Them Into Infographics or Slideshows
Another idea is to turn existing case studies, blog posts, how-to guides, and other articles into infographics or slideshows.
Infographics work well for data-based blog posts which cite statistics or other useful information. However, they can also work well for listicles and how-to guides. Creating infographics isn't difficult – just use a tool like Canva, which has tons of free and premium infographic templates that you can use so you don't have to start from scratch.
Infographics are particularly useful for getting global and local backlinks. You can incorporate them into your backlink outreach campaign. Reach out to other bloggers and offer them the opportunity to use your infographic for free – providing they cite you as the source and link back to you. Creating an infographic is free, and with a tool like Canva, it won't take too much time, either.
Slideshows are awesome as well. You can publish your slideshows to sites like SlideShare. Many slideshows on SlideShare rank on the first page of Google, and you can use it to link back to your site and drive traffic. Alternatively, you can incorporate your slideshows in your backlink outreach campaigns, as I explained before regarding infographics.
3. Turn Them Into Ebooks
If you have a particularly long blog post or a series of blog posts on a single topic, why not turn them into ebooks? Turning a blog post into an ebook is often as simple as fixing the formatting and converting it to a PDF file. If you have a series of blog posts on a topic, put them together to create a multi-chapter ebook.
What can you do with an ebook? One option is to give it away for free as an incentive for signing up to your email list. This is called a lead magnet.
Another option is selling it. You can sell it on your site or Kindle as a mini ebook. Even if you sell it for just a dollar or two, that's still extra income for you.
Finally, you can offer it as a bonus when people buy your main video course or ebook. You can also offer it as part of a premium membership subscription.
Since the ebook won't be published online, you don't even have to worry about duplicate content. You can simply copy and paste, although some minor edits to make it sound more like an ebook may be in order.
4. Create a Podcast, Video Series, or Webinar
Another fabulous idea is to use your blog posts as inspiration for a podcast, video series, or webinar. Let's explore these three options one by one.
Podcasts are a great addition to your inbound marketing strategy. Many people who are too busy to read blog posts prefer listening to podcasts on the go to enrich their knowledge. They listen to them while driving, exercising, or cooking.
You can publish your podcasts on your website and syndicate them to platforms like SoundCloud and even Spotify. Simply take the main points of your blog post and go over them one by one in your podcast, adding new thoughts and ideas. You can even invite a guest to discuss those points with you and add their input.
A video series is the second option. Often, while talking, you can say a lot more than what you can when writing, so a single blog post can easily provide inspiration for 3-5 videos. Publish your videos on YouTube or Vimeo and optimize them for SEO.
Finally, the third option is using a blog post as inspiration for a webinar. A webinar doesn't have to be a one-time thing; you can republish the recording or replay the recording as a live webinar. Webinars are a great way to get people to sign up for your email list, and they also are excellent as premium content for paying subscribers.
5. Modify and Update Old Content
Instead of rewriting old content and publishing the rewritten content as a new blog post, you could also just modify and update the old blog post. Here are a few tips to keep in mind when you do that:
Check for broken links and update them
Look for outdated information, such as studies, and find new research
Add new images and videos
Add extra content, including more tips
Target a few new keywords
Finally, change the publishing date so that the blog post appears at the top of your blog feed again. That actually helps it rank, as Google will think of it as new content.
6. Compile Them to Listicles and Round-up Posts
An exceptional way to repurpose old content is to compile them into listicles and round-up posts. These round-up posts can link to various old blog posts of yours – their benefit is that they include a lot of information in one place. Add a short snippet of commentary to each old blog post you link to when publishing a new round-up, so that it has a better chance of ranking.
Alternatively, you can create round-up posts for your email newsletter. It's a great way to keep your newsletter active when you don't have new ideas to write about.
7. Share Them in Social Media Platforms
It's a good idea to share all your new content on Facebook, Twitter, and other social platforms. However, you can also share blog posts that you published a while back! It can help drive new comments on the old post, which can help it rank for new keywords and show Google that the content is engaging.
Additionally, you can syndicate old blog posts to blogging platforms like Medium. When you import a blog post to Medium, you can prevent it from getting indexed a second time on Google. In other words, Medium will ensure the search engines don't penalize you for duplicate content.
Publishing old blog posts on Medium is a great way to build a following there. Medium allows you to drive more traffic to your blog, and it also allows you to earn money. If you join the Medium Partner Program, you can earn money when premium members read your content.
8. Spin Them for Guests Posts
Finally, instead of rewriting your blog posts for your own blog, you can rewrite them to publish them as blog posts. It's a superb way to drive backlinks without making new content that may or may not be accepted by the sites you submit them to.
There are two ways to go about this. One way is to rewrite the content entirely, using human writers. This method obviously requires more time and money. However, it will ensure the result sounds human, is updated, and doesn't contain errors. Furthermore, humanly rewritten content will have a better chance of being accepted by sites you submit them to.
The second option is using a spinner tool to rewrite your content for you. This method is useful when submitting articles to sites like EzineArticles or distributing press releases when you want each press release to be unique. However, three things are essential if you want this to work:
You must use a premium tool that uses artificial intelligence to create human-sounding content. Jasper.ai and Copysmith.ai are two examples.
Even then, have a human editor go over the results and edit the content to remove mistakes and make it sound more human. No AI tool is perfect.
Use Copyscape or another plagiarism checker to check for duplicate content.
Final Thoughts
There are a lot of things you can do with old content, from using it as inspiration for a webinar to turning it into an ebook. If you're not repurposing your old content, you're leaving money on the table.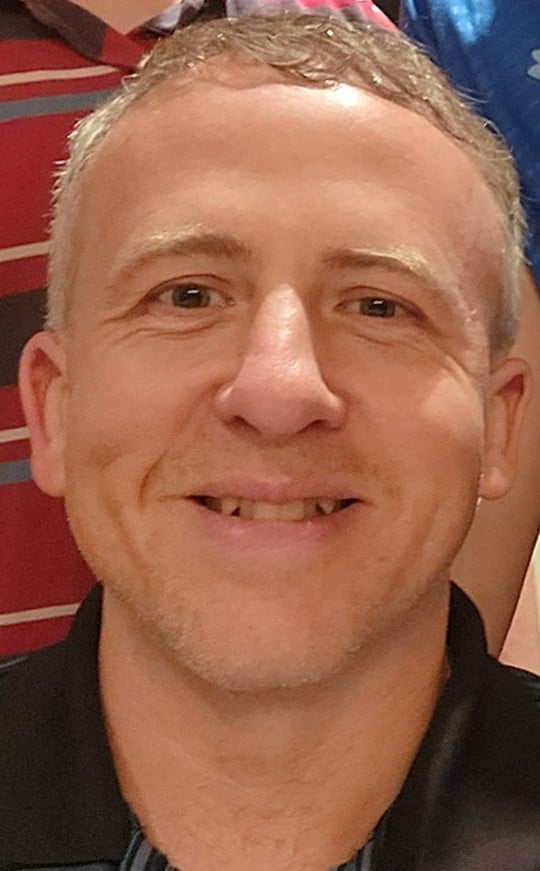 Jon Crain has written hundreds of website design and marketing article blog posts.
He is the sole owner of Pittsburgh SEO Services LLC which is a small business in Pittsburgh PA that specializes in affordable wordpress websites and digital marketing campaigns. Jon Crain has a marketing degree specializing in digital marketing and holds multiple internet marketing certifications. Jon Crain has over 25 years of experience along with managing hundreds of website projects and marketing campaigns. He also has won a variety of awards over the years from Tribune Review, Post Gazette and other publications.