We are in a digital era where everything has become technology-driven. Thus digital-first has become the latest buzzword in the world of business. Many small and medium-sized brands and enterprises have started digitizing their business to cater to a wide range of customers.
According to McKinsey's report, Digital-First brands tend to achieve better development & productivity. Also, these companies witnessed a 20 percent improvement in employee satisfaction, a 30 percent increase in customer satisfaction, and an across-the-board financial boost.
This article will address what a digital-first strategy is and the different ways you can adopt a digital-first approach.
What exactly is a digital-first strategy?
A Digital-first strategy is a business concept where technology is the foremost thing to implement for boosting the business. The most usual way to make your business digital is to think about a business model that serves your target customers or users through digital platforms using technologies. Also, the Digital-First strategy involves solving an existing problem of your business through technology. According to the World Economic Forum report, "An estimated 70 percent of new value produced in the economy over the next decade will rely on digitally enabled platform business models."
The digital-first business strategy leverages communication technology, the internet, mobile devices, and other tech gadgets to resolve customer problems remotely. Unlike the traditional physical-first approach, where customers can experience any product or service with physical touchpoints, the same experience is given digitally in digital-first. Here are some examples of businesses and services that went digital-first because of the potential of technology and security features like wildcard SSL, encryption, security tools, etc.
Online banking: Over the past decade, we are seeing the rise of online banking. It offers a quicker and more convenient way to send and receive money online. Instead of physically visiting a bank or standing in a queue, we can use the app to send money.
Contactless hotel services: Another service that has gone digital is the hotel business. Post-pandemic, rather than face-to-face checkouts, small and mid-sized hotels enabled contactless experiences to check-in and checkout processes.
Online learning: Edtech platforms are taking over all news headlines these days. Educational institutions and edtech businesses have started leveraging apps and VR to provide interactive and content-rich learning experiences. Rather than physical learning, students can learn anywhere at their own pace.
5 ways to help you adopt a digital-first strategy
Any business with a digital-first strategy, skills, and culture can easily survive the cut-throat competitive market. Here is a list of different ways to adopt the Digital-First strategy.
A mobile-friendly website: Websites help businesses increase the brand's visibility to global customers. Proper content marketing on websites helps reach the company to more potential customers. However, you can't lose customers because your website is not apt for mobile devices with different screen-size. Websites should be easy to use on any device. Bootstrap-based websites can become device friendly – whether you use them on a smartphone or a tablet.
Promotion through digital marketing: In this digital-first business strategy, digital marketing plays a significant role in uplifting the business visibility & growth. Through digital marketing, brands can increase awareness and feature their products and services globally. It helps engage the customer and lead a data-driven decision. This cost-effective digital solution can also increase ROI & uplift customer experience. For doing proper digital marketing and SEO, you will need a proper security that can be achieved with an SSL certificate like single domain, wildcard SSL. SSL encryption plays an essential role in boosting SEO. It helps rank your website at the top of the SERP.


Setting up online stores: Another effective way to adopt the Digital-first business strategy is to set up an online store. It can help increase the number of potential customers who want to use your product. Since selling your product online helps buyers to buy from anywhere, it will drive more revenue. However, to set up online stores, your website must have encryption through wildcard SSL. Online stores will remain open 24×7. It will help minimize operational costs and boost sales.


Customer relationships: We are in a business era where everything is customer-centric. Businesses should provide customers with top-notch services and quality customer support. Using tools like Customer Management Systems (CMS) and cloud-based customer training services, companies can deliver better insight into products & services. Businesses can use intelligent chatbots to solve customer queries around the clock. Hence, it can also help businesses adopt a digital-first strategy.
Supplier interactions: To foster this digital ecosystem & seamlessly take forward the digital economy, brands should establish a solid supplier relationship. It will produce smooth interactions making digital-first business efficient. It will also save you money and minimize mistakes.
Efficiency through technology: If business owners know which technology is suitable for the business or which one to leverage – it will bring efficiency to the digital-first strategy. Automation, cybersecurity, & proper use of emerging technologies can help shape a tangible digital-first business ecosystem.
Mobile-friendly customer support: People are interacting more with mobile phones and tablets than any other devices. It is easy to carry and accessible anywhere across the globe. Therefore, mobile-friendly websites, customer training on products & services, and smartphone apps can add advantages to your digital business.



Utilize cloud services: Small businesses can use cloud services as they charge you only for the service you use (pay-as-you-go). Cloud services reduce cost, increase availability, and enhance security. You will need to have the internet to access cloud services.
Invest in cybersecurity: Simply making your website live will not add value to your digital-first business unless you use security measures to safeguard your customer and business data. Thus, companies use encryption through SSL certificate for data-in-transit, web application firewalls (WAF), network and web application monitoring tools, etc.
Conclusion –
We are in a digital-first era. Every small and medium-scale business should opt for this digital-first strategy. It will help drive business with better ROI at a lesser cost. Developing websites as an online store or brand visibility is not enough until you provide secure data transmission to & fro. Businesses who want to prosper with online website presence must leverage wildcard SSL certificates and encryption for better security and privacy of user data.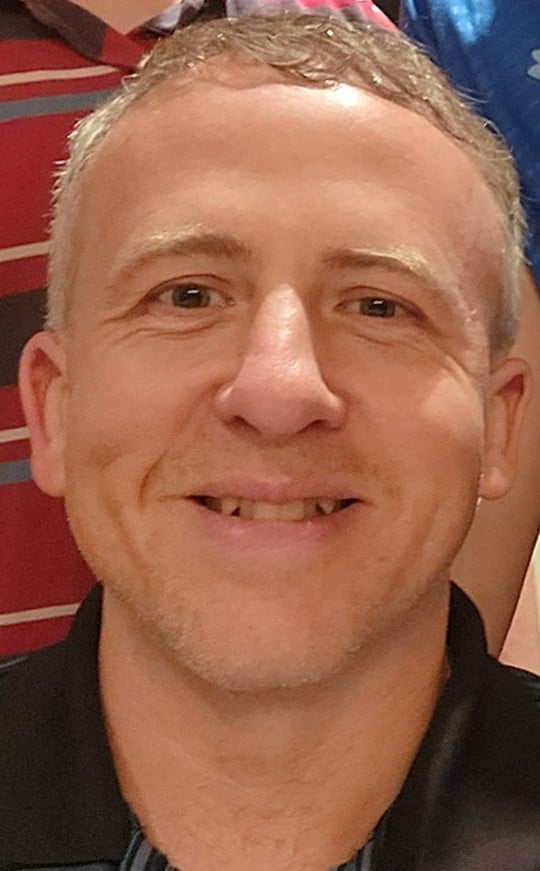 Jon Crain has written hundreds of website design and marketing article blog posts.
He is the sole owner of Pittsburgh SEO Services LLC which is a small business in Pittsburgh PA that specializes in affordable wordpress websites and digital marketing campaigns. Jon Crain has a marketing degree specializing in digital marketing and holds multiple internet marketing certifications. Jon Crain has over 25 years of experience along with managing hundreds of website projects and marketing campaigns. He also has won a variety of awards over the years from Tribune Review, Post Gazette and other publications.